Northwestern Data Center Coordinators
Mehul V Raval, MD, MS
Associate Professor of Surgery (Pediatric Surgery) and Pediatrics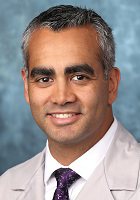 As a physician scientist, Dr. Raval's research focuses on improving the outcomes and quality of care for children undergoing surgery. His portfolio incluclides quality improvement projects, patient safety, and value-based care. Dr. Raval has authored more than 100 peer-reviewed publications and over a dozen book chapters. Dr. Raval played a key role in the establishment of the American College of Surgeons National Surgical Quality Improvement Program - Pediatric (ACS-NSQIP-P) which is now in place at more than 150 hospitals.
Jane Holl, MD, MPH
Adjunct Professor of Surgery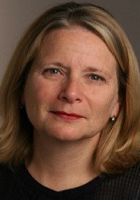 Dr. Holl is a general pediatrician and health services and outcomes researcher who has been extramurally funded for over 20 years by the NIH, AHRQ, and major foundations for research, ranging from health insurance coverage to patient safety and healthcare quality, and system intervention design and implementation in a wide range of clinical disciplines.
Erin Wymore, MS
Research Project Manager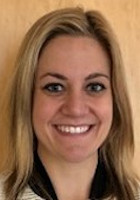 Erin is a research project manager and has spent the last seven years working in clinical and health services and outcomes research for the Institute of Public Health and Medicine at Northwestern, focusing on patient safety and quality improvement projects.
Peter Graffy, MPH
Research Project Coordinator
Peter comes to the study team after spending the past 5 years at the School of Medicine and Public Health at UW Madison in the Department of Radiology. While finishing his Master's degree, he performed research in a wide range of topics using both qualitative and quantitative methods. His thesis was focused on identifying the determinants of homelessness, and he has many first-author publications on topics related to predictive disease modeling using machine learning algorithms applied to CT scans.
Martha-Conley Ingram, MD, MPH
Pediatric Surgical Research Fellow
Dr. Ingram is a third year General Surgery Resident at Emory University working as our Pediatric Surgical Research Fellow from 2019-2021. She earned her Bachelors of Engineering from Vanderbilt University, and her Masters of Public Health and Doctorate of Medicine degrees at Emory University. Her research interests focus on Clinical Analytics and their application to Health Services Delivery and Quality & Safety for Surgical Care in Children.
Willemijn Schäfer, PhD
Research Associate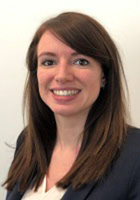 Dr. Schäfer is a Research Associate at the Department of Surgery of Northwestern University and is involved in various studies related to opioid prescribing in adult and pediatric surgery. She has a PhD in health services research focused on scope of health services and patient reported outcomes.
Salva Balbale, PhD
Postdoctoral Fellow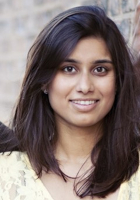 Dr. Balbale is a postdoctoral fellow in the Division of Gastroenterology at Feinberg. Her research interests include enhancing health care delivery and patient safety for individuals with inflammatory bowel diseases and other gastrointestinal (GI) disorders. Dr. Balbale completed her PhD in health services research in 2019. Her dissertation described opioid use among Veterans with chronic GI disorders.
Yao Tian, PhD, MPH
Research Associate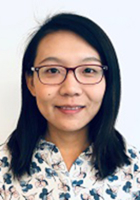 Karen Miller, BS
Program Assistant